to FloraGREIF, the Virtual Guide to the Flora of Mongolia.
The project aims to present a virtual guide as an introduction to the flora of Mongolia. This webproject intends to provide an information source for b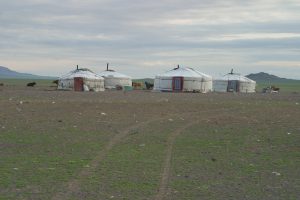 otanists, plant ecologists and students of botany or ecology working in applied projects. Moreover, it will also offer a resource for taxonomists to prepare revisions or monographs of selected species.
The website is a dynamic system with two basic hierarchy levels: The record level includes as many records as possible for a taxon, represented by location data, digital scans of herbarium specimens and/or images of living plants and their habitats. The taxon level presents information about a taxon, such as: morphological descriptions, taxonomic comments on possible species that m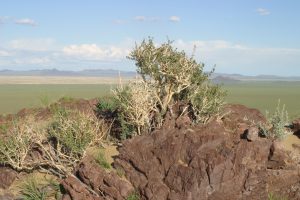 ay be confused and hints for a reliable determination, distribution data, environmental conditions of habitats, status of the Mongolian Red Data Book and others.
Central Asia becomes increasingly interesting for research projects in plant ecology and applied botany. In spite of several decades of thorough botanic research supported mainly by Russian Botanists, there are still serious obstacles to determine species:
Floras are often published in small quantities only, and many books are out of print,
Conventional floras require knowledge of technical terms of systematic botany,
The dichotomous keys of most printed floras apply mostly only for flowering or fruiting plants; but a botanist working on applied projects often wants to determine a plant in sterile condition.
This holds especially true for the widely scattered publications of the Russian-Mongolian expeditions, gathering the majority of the plant specimens now deposited in research collections difficult to access. The Project aims to make this primary information (especially record and taxon data) available by providing a platform for scientists and interested laypersons to become familiar with the flora of Mongolia. In addition, it supplies digital resources for future taxonomic and ecological research.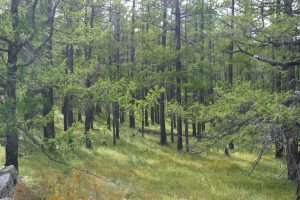 The infrastructure for an internet flora of Mongolia is prepared, where spatial information as well as image information for the evidence of a species are presented. Germany may lead the way in botanical and vegetation research issues because of the close cooperation between East Germany and the countries of the former Soviet Union and Mongolia. As an integral component of the Open Source Initiative, it represents a future cooperation partner for scientists and projects involved in ecological and botanical fields in Central Asia.